Artisanal developing of film & the physical traces of ecological materials on emulsion
In this workshop we will explore how to use ecological development through artisanal processes like caffenol or phytograming as alternative ways of developing film, and how these aesthetic choices bring another instance of writing directly onto the film emulsion.
Saturday, November 5th
10am - 2pm
Design Lab at UT Austin
RSVP – craig.campbell@utexas.edu
If you are interested in participating please contact the Bureau for Experimental Ethnography. Email: craig.campbell@utexas.edu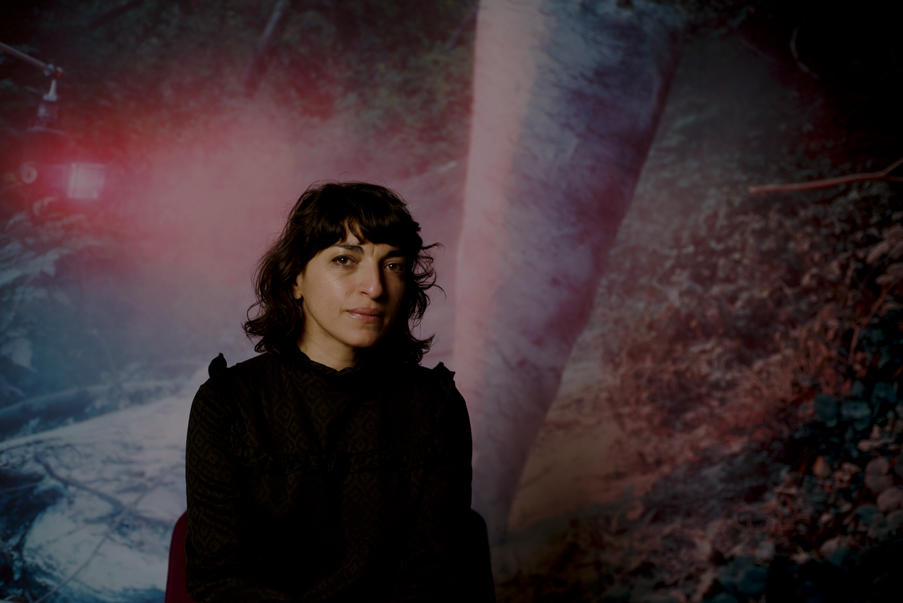 Bani Khoshnoudi is a filmmaker and visual artist born in Tehran and raised in Texas. Her approach to film comes from a background in photography and architecture, and often deals with themes related to displacement and the modern subject; cities and their transformations, ruins . . . In 2008, Bani was studio artist at the Whitney Museum of American Art ISP in New York. Her work has been shown in galleries in Tehran, New York, Paris, Cairo, Mexico City, and Rotterdam. In 2022, she is winner of the Herb Alpert Award in the Arts in Film/Video.
Bani Khoshnoudi will also screen a film and host a discussion on Monday, November 7 in association with the Centre for Middle Eastern Studies at UT Austin and with support from the Humanities Institute.
This series of events is also supported by the Department of Religious Studies and the Department of Anthropology at UT Austin.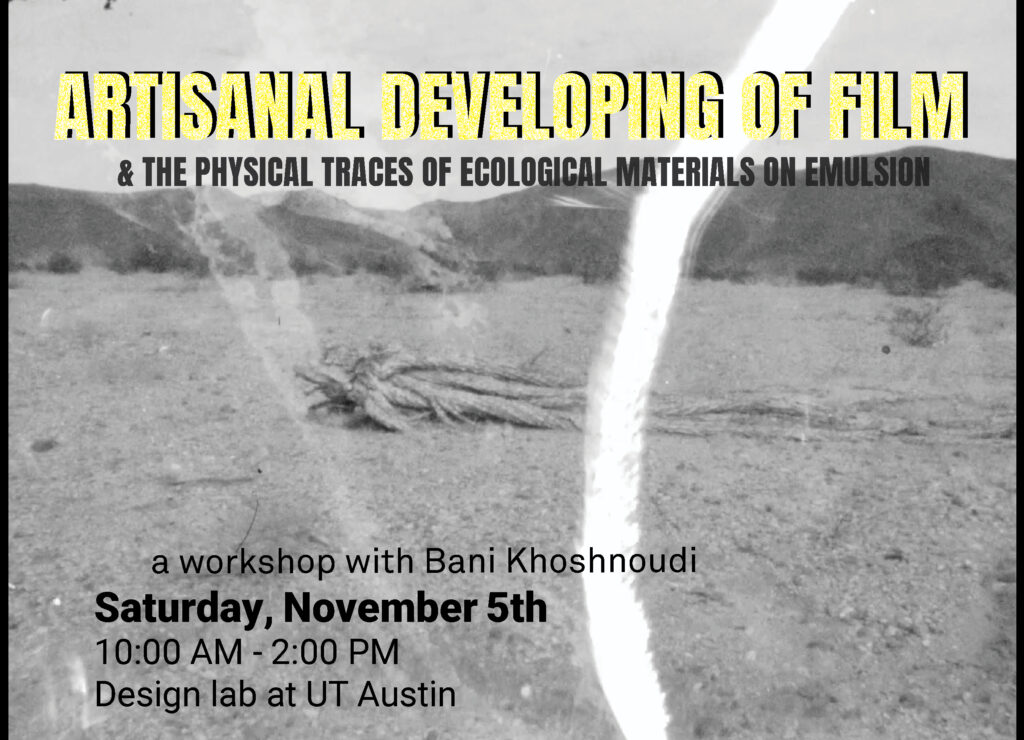 This workshop is organized in collaboration with No Idea Festival. Khoshnoudi's film Sap, made in collaboration with saxophonist Christine Abdelnour and commissioned by No Idea, will premiere in Austin on November 5.
More info: noideafestival.com