On April 4th we will be screening Expedition Content, an award-winning film by Ernst Karel & Veronika Kusumaryati. It is described as "an immersive marvel of sonic ethnography" by Peter Kelly of the Cinema Guild (Cinema Guild). You can read a review of it in the New York Times: "'Expedition Content' Review: Anthropological Maneuvers in the Dark".

For this screening we have booked the theater with the best quality audio we can find on campus, so you can be assured of an unmatched experience.
Tuesday, April 4 at 6:30PM
"Studio 4C" – CMB 4.122 – UT Austin
Directed by by Ernst Karel & Veronika Kusumaryati
2020, 78 minutes
Followed by a Q&A with the directors
Brought to you by the Bureau for Experimental Ethnography
with support from RTF.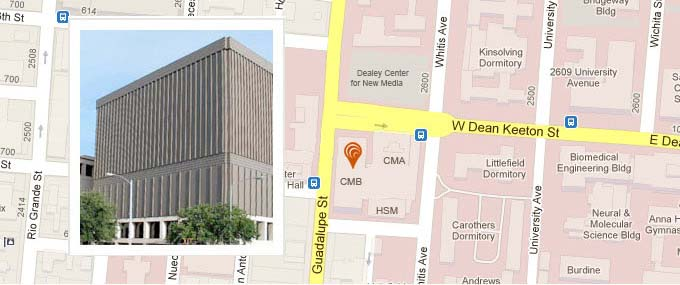 Download the Press Kit – Expedition Content
SYNOPSIS
An immersive marvel of sonic ethnography, Expedition Content draws on audio recordings made by recent college graduate and Standard Oil heir Michael Rockefeller as part of the so-called Harvard-Peabody Expedition to Netherlands New Guinea in 1961 to study the indigenous Hubula (also known as Dani) people.
In their nearly imageless film, Karel and Kusumaryati document the strange encounter between the expedition and the Hubula people. The work explores and upends the power dynamics between anthropologist and subject, between image and sound, and turns the whole ethnographic project on its head.
DIRECTOR BIOS
Ernst KAREL works with sound, including electroacoustic music, experimental nonfiction sound works for multichannel installation and performance, image-sound collaboration, and post-production sound for nonfiction film. Lately, he works around the practice of actuality/location recording and composing with those recordings, with recent projects also taking up archival audio. At the Sensory Ethnography Lab at Harvard University, he collaborated on sound for a number of films and developed and taught a practice-based course in 'sonic ethnography.'
Veronika KUSUMARYATI is a political and media anthropologist working in West Papua, a self-identifying term referring to Papua and West Papua provinces of Indonesia. Her scholarship engages with the theories and historiography of colonialism, decolonization, and postcoloniality. She holds a doctoral degree from the department of anthropology at Harvard with a secondary field in Film and Visual Studies. She is an affiliate of the Sensory Ethnography Lab and currently a postdoctoral fellow at Georgetown University.